My Team
As a Financial Representative for Northwestern Mutual, I am committed to helping my clients whether they are concerned for their own financial needs or those of their family or business. I don't do it alone. Here you will find a listing of the people who help make it happen.
Together, we stand committed to providing the best customer service possible. If you have a problem or need assistance at any time, please let us know.
My Colleagues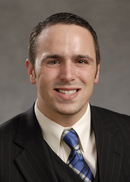 Kenneth R. Hummel CFP® CLU® CLTC
Financial Advisor (810) 953-3330
Ken Hummel grew up on a large, family run farm in Imlay City, Michigan. He is one of four siblings. Working next to his parents on the farm, Ken learned a strong and disciplined work ethic. He graduated from Capac High School, and went on to the University of Michigan, where he graduated with a degree in Finance.
Ken started his career with Northwestern Mutual as an intern, during his last semester of college. He converted to the position of full time financial representative after a brief one month internship, during which he received the Power of Ten award. Ken went on to achieve Pacesetter 40 in 2011, and began as the College Unit Director in 2012.
Ken has been happily married to his wife Kristen since November 2016. Their hobbies include: golf, snowmobiling, travel, and attending various sporting events (Ken never misses a U of M football game!).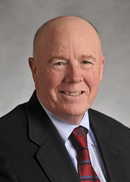 Jack Mc Carthy, CLU®, ChFC®, CASL®
Wealth Management Advisor
(810) 953-6915
N E Jack McCarty has earned the Chartered Financial Underwriter (CLU® ), Chartered Financial Consultant (ChFC® ) and Chartered Advisor for Senior Living (CASL® ) professional designations.
He is a member of the National Association of Insurance and Financial Advisors (NAIFA). The mission of NAIFA is to advocate for a positive legislative and regulatory environment, enhance business and professional skills, and promote the ethical conduct of our members.
NAIFA is a national nonprofit organization representing the interests of more than 70,000 insurance and financial advisors nationwide, through its federation of over 900 state and local associations. Founded in 1890, NAIFA is the nation's largest financial services membership association.
He is also a member of the Million Dollar Round Table (MDRT), the Premier Association of Financial Professionals. Founded in 1927, MDRT provides its members with resources to improve their technical knowledge, sales and client service while maintaining a culture of high ethical standards.
MDRT's mission is to be a valued, member-driven international network of leading insurance and investment financial services professionals who serve their clients by exemplary performance and the highest standards of ethics, knowledge, service and productivity.
Awards and Recognition
National Quality Award: 1987-1990, 1992-2007
Million Dollar Round Table Qualifying/Life Member: 1995-2007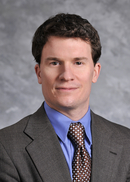 Taylor Austin Klipp, CLU®, ChFC®
Wealth Management Advisor
(906) 629-6007
My Staff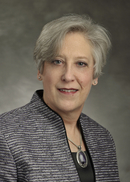 Louise A Alberts
Director of Investment Operations
Office 810-953-6915 ext 3969

Louise goes by her middle name, Anne. She started working at Northwestern Mutual in October 1972. Anne held many clerical and administrative positions over the years. She is life, accident & health; and long term care licensed. She also holds securities Series 63, 6, 7, 9, 10 and 26 licenses. Currently, Anne is our team's investment person. She, along with Taylor, works to ensure that our clients' investments are up to date and personalized to fit each individual client's risk profile and income objectives. Anne's hobbies are reading, scrapbooking and making cards. She enjoys watching "old" movies.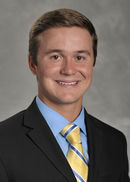 Adam J Legg, RICP®
Adam began with Northwestern Mutual in 2015. He currently attends Oakland University and is majoring in Actuarial Science. Adam is licensed as a Resident Producer of Life, Accident and Health. He also holds Series 6 and Series 63 securities licenses. Adam is the numbers guy on our team. He works on the financial plans for clients, and provides them with strategies and ideas designed to meet their goals for retirement, education planning, and risk management. Adam received his Retirement Income Certified Professional (RICP®) designation in January of 2018. In his free time he enjoys golfing, boating, watching football, and spending time with his friends and family.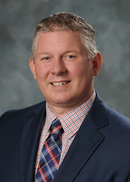 Lew Evenson
Office 810-953-6915
Mobile 810-300-1383

Lew holds a Masters degree in Business Administration. He began his career with Northwestern Mutual in 2015. Prior to starting his career with Northwestern Mutual, he spent 14 years at Blue Cross Blue Shield of Michigan in both Leadership and Marketing roles. It was his time at "The Blues" where he learned the importance of planning at both the individual and group level – the bottom line always being the best interest of his client(s). Northwestern Mutual has afforded Lew the opportunity to, not only, assist clients with their insurance planning, but to also assist with retirement planning, allowing clients to see the whole picture.
Lew was born and raised in Port Huron Michigan, where he still lives and works today. He is an active member of his community acting as a member of the Blue Water Area Chamber of Commerce, Community Ambassador and McLaren Port Huron Foundation - Planned Giving Committee. He is married to his beautiful with, Nancy, and they have two amazing daughters, Remy and Isabella.
In his free time, Lew can be found spending time with his family, entertaining friends, while still enjoying time for hockey, tennis and softball.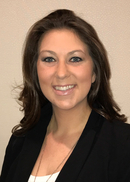 Stephanie R Regits
Stephanie is the most recent addition to our team, joining in 2017. She graduated from Oakland University in 2008 with a Bachelor's degree in Political Science and a Paralegal Certification. She had previously worked as a paralegal for bankruptcy firms. Stephanie is our client relations person, handling the scheduling of client meetings and planning client appreciation events.  In her personal time she enjoys reading, gardening, and raising her daughter.